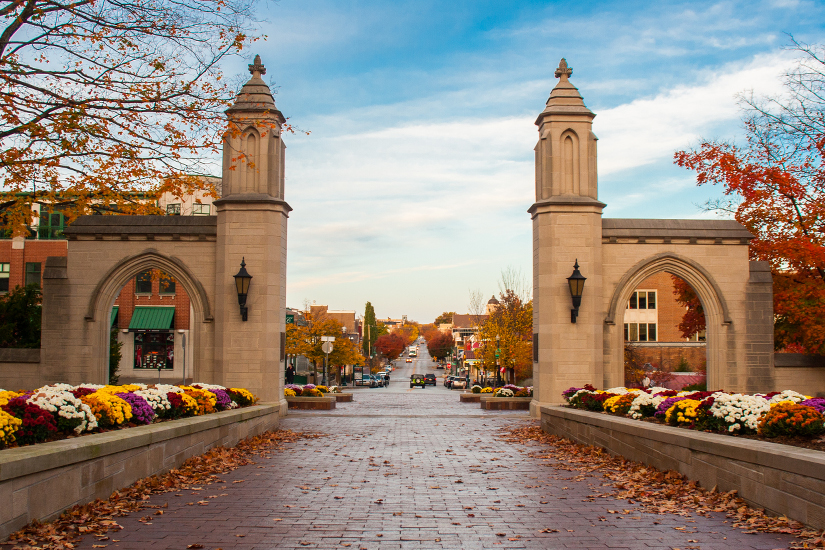 Algebra 2022 and Beyond


June 3-5, 2022
Indiana University, Bloomington
About the Event
Algebra 2022 and Beyond Event will be held June 3-5, 2022 at Indiana University in Bloomington, IN.
Speakers
All talks will be in Room 105 of Swain Hall East, which is listed on this map.
Program / Schedule
Accommodations
A limited group of rooms has been blocked off at the Indiana Memorial Union Biddle Hotel and Conference Center (812) 856-6381. Mention ''Alg2022Beyond'' when booking the room.
Travel support
Funding from the National Science Foundation allows for a limited amount of travel support for graduate students and postdocs. If you would like to be considered for funding, please email your CV and a brief statement of interest by the end of December. Also, please have an advisor or a mathematician familiar with your work submit a brief email recommendation.
Restaurant Suggestions
Organizers
MiJolly <msy@indiana.edu>
NaQung Le  <ne@indiana.edu>
PeJ. Sterg  <str@indiana.edu>
Ror Te <tem@indiana.edu>
Shog Wg <shog@indiana.edu>
Ken Zrun <kz@indiana.edu>
If you have any questions about the seminar, please email us.
Sponsors
This meeting is funded by the National Science Foundation. Additional funds have been provided by IU Mathematics. Thanks to all of these sponsors for their generous support.
Last modified: December 1, 2021